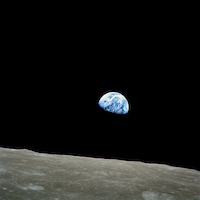 Climate Challenge
Can you negotiate a better climate agreement than world leaders?
Why? In November 2021, world leaders will gather in Glasgow for the UN Climate Change Conference. Many believe this event is the world's last best chance to get runaway climate change under control. But already UN Secretary General Guterres has warned the summit is at risk of failure. Are you able to do better? Will you take on the challenge of creating a global agreement that will keep the rise of global temperatures in check?
What and for whom? If so, then please join us the 27th of November in Utrecht for the climate challenge. This day is for everyone that wants to learn more about the dilemmas around reaching a climate agreement and what is needed in order to be successful. Together with a team you will represent a country or an organization and will try to negotiate a global agreement. But of course, climate change is not the only thing countries care about. What about economic growth? And equality? Will you be able to find a balance?
How? The simulation will be highly interactive and experiential in nature. Half of the time you will be engaging in a negotiation simulation where you can put your diplomatic skills to the test. The other half of the time you will reflect on your negotiation skills and how you can develop yourself so that in the future you can contribute to collective action problems.
Interested? The simulation takes place in the auditorium of University College Utrecht on Saturday 27 November between 9h30 and 17h00. Participation is free but we ask participants for a deposit. Professionals pay 50€ and students pay 10€. You will receive the money back after having participated. The deposits of the people that don't show up without a good reason will be transferred to a climate NGO 
Preparation You will receive details about the country you will be representing and your other team members a week in advance. Please take into account that you will need an hour with your team to prepare for the simulation.
The organizers The session is organized by Jan Reinder Rosing and Hillena Thoms. For the past 13 years Jan Reinder been a diplomat working for the Netherlands Ministry of Foreign Affairs and the European Union. Now he works as a trainer, coach and facilitator. Hillena studies Liberal Arts and Sciences in her third year at the University College Utrecht. Driven by a strong idealism she wants to combine her expertise from majors Politics and History with her interest in sustainability.
Partners This activity is organized together with the Deep Change Academy and NatureQuest.